Author Holly Scherer traveled from Virginia to attend the Midwest Book Awards in St. Paul, Minnesota, on May 14, 2014. Her book Military Spouse Journey was selected as one of the Midwestern region's top three self-help books of 2013.
Coauthor Kathie Hightower was unable to make the festivities in person, so in true military family style, Holly brought a Flat Kathie to the party and sent Kathie text updates throughout the event.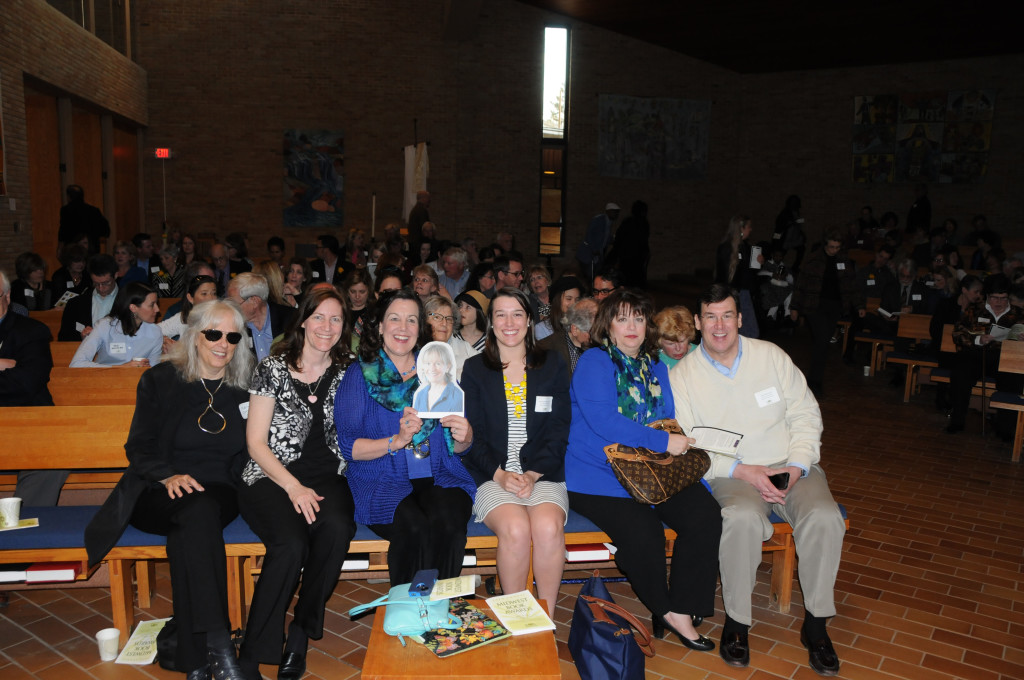 The Midwest Book Awards recognize creativity in content and execution, overall book quality, and a book's unique contribution to its subject area. Ninety publishers from the Midwestern region (Illinois, Indiana, Iowa, Kansas, Michigan, Minnesota, Missouri, Nebraska, North Dakota, Ohio, South Dakota, and Wisconsin) participated in the awards, sponsored by Midwest Independent Publishers Association. Read the press release about this award.
Released in September 2013 by Elva Resa, Military Spouse Journey inspires and empowers military spouses to explore their passions and create a unique and fulfilling life for themselves within a mobile and challenging lifestyle. Frequent moves and deployments can make it difficult for military spouses to pursue their own career aspirations, education, and other life goals. Through encouraging personal examples from fellow military spouses, research-based ideas, and reflective life exploration exercises, Military Spouse Journey helps readers create an action plan toward their dreams, even when it seems impossible.
Comments from Midwest Book Awards Judges:
"Wow! There are a million ideas here."
"…such a helpful, supportive resource."
"Excellent resources for military families. So practical!"
"I love the pull quotes throughout. They are great for looking back at the sections that were most helpful."
"I liked the interspersed stories."
"Layout clearly designates different elements."
"So many ideas and suggestions are presented in helpful, nonjudgmental way."
"Really thought this was clearly addressed to the audience and would supply so many ideas for life choices that might enrich when you don't always get to choose your situation."
For the past twenty-one years, coauthors and international speakers Kathie and Holly have mentored military spouses across the globe through their workshop "Follow Your Dreams While You Follow the Military," sharing the message of how they discovered their own paths amidst the challenges of military life. Kathie retired as an Army Reserve lieutenant colonel. Her experience both wearing the uniform and being a military spouse gives her a realistic perspective on how to live your best life. Holly is a career-driven military spouse, with master's degrees in family relations and special education, who has multitasked her way through thirteen moves in twenty-six years, taking on leadership positions with each new location.
Military Spouse Journey: Discover the Possibilities & Live Your Dreams is also a 2014 First Lady of the Marine Corps Recommended Reading List selection. The book is available in bookstores, military exchanges, and online. Buy direct: www.MilitaryFamilyBooks.com.