(St Paul, MN, May 4, 2021) — Elva Resa Publishing, an independent publisher specializing in books for and about military families, is pleased to introduce military spouse author Kendra Lowe, MSC, EdS, EdD, NCSP, LSSP. Kendra's book Milspouse Strength: Changing the Way You See and Respond to Military Life Stress, has been slated for a January 11, 2022 release.
"Kendra brings great positive energy to our author team," says Elva Resa's publisher Karen Pavlicin. "She is an expert in her field who is committed to helping military spouses learn new ways to manage the cumulative stress that can impact their health and well-being."
Kendra knows first hand what military life stress really means. A United States Air Force Academy graduate, Kendra served six years of active duty in Security Forces and Personnel. She has been a military spouse in the Special Operations Community for more than twenty years. She earned her three graduate degrees researching the social and emotional well-being of military families.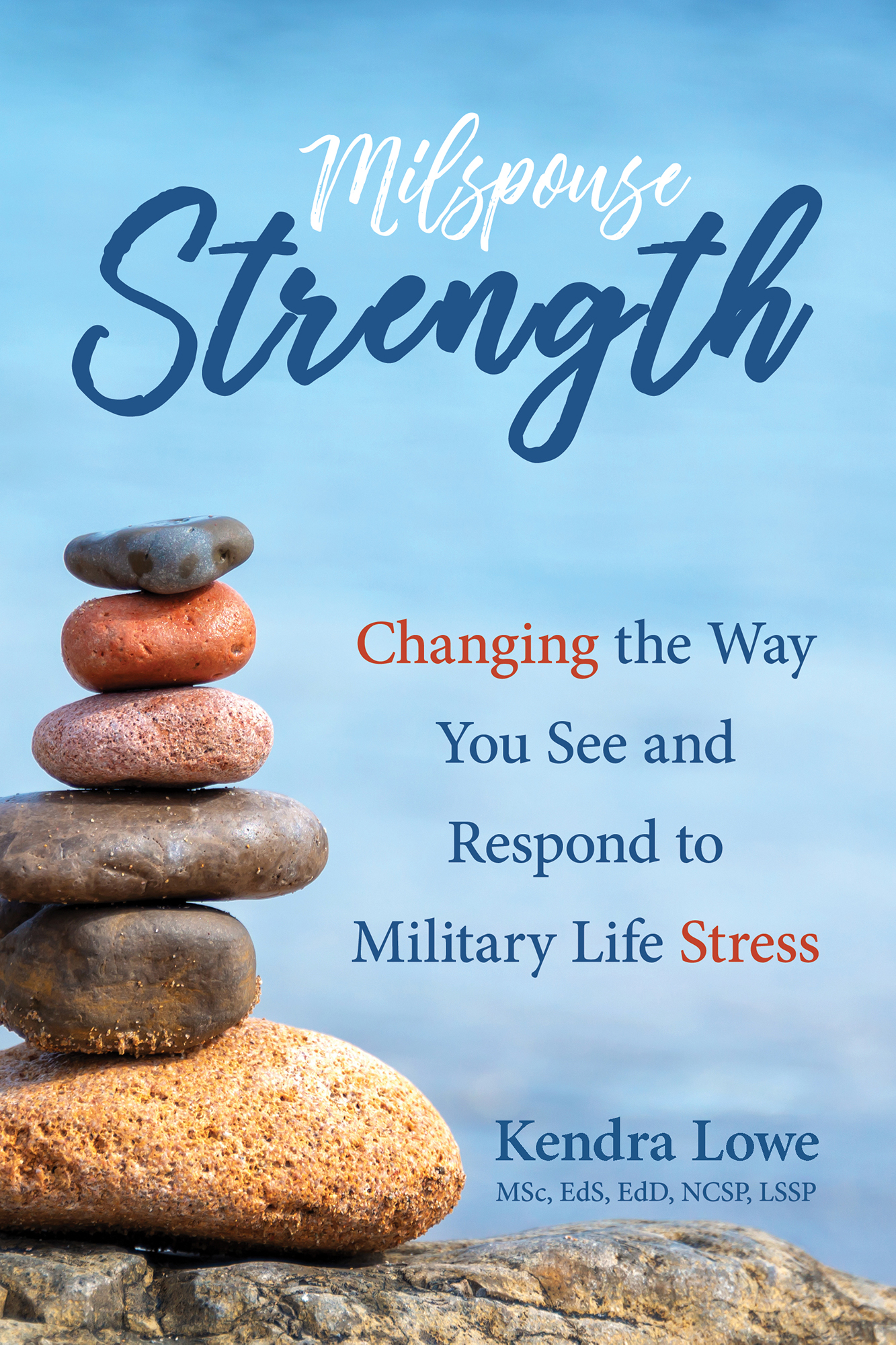 In Milspouse Strength, Kendra draws from her experience as a veteran, military spouse, and trained psychologist to guide readers through understanding both positive and negative stress, healthy ways to respond to stressful situations, and ultimately how to transform stress into strength.
"Through fifteen years of dedicated research, I discovered approximately one in four military spouses wake up every day under a heavy layer of stress, which builds day-by-day, week-by-week, and year-by-year," says Kendra. "Unsuspectingly, many military spouses perceive such stress as normal, unaware of how dangerously close they are to clinically-significant levels of emotional, social, or physical distress. I wrote this guide to help shift the significant stress military spouses experience into personal strength."
Kendra was inspired to write her book while facing her own personal struggles as a military spouse stationed overseas. "Grappling with this significant change made me realize the greatest weapon to combat negative consequences of military spouse stress is to recognize the symptoms and equip yourself with ways to cope when they occur. I wanted to create a resource for other military spouses that would help them do the same."
The founder and CEO of Thrive On, LLC, Kendra has made it her mission to help military spouses and families manage the unique stress that accompanies the traumas, setbacks, successes, and celebrations in military life. She is a sought-after international speaker on military family well-being and mental health resiliency.
###
ELVA RESA PUBLISHING LLC is an independent publisher based in St. Paul, Minnesota, with a mission to make a positive difference in people's lives. Its primary imprint specializes in books for and about military families. ElvaResa.com, MilitaryFamilyBooks.com
MEDIA: Please contact Elva Resa PR at 651-357-8770 or pr[@]elvaresa.com.
Author bio and headshot: ElvaResa.com/author-illustrator/kendra-lowe/
Milspouse Strength: Changing the Way You See and Respond to Military Life Stress (978-1-934617-63-2) is scheduled for release January 11, 2022, with trade distribution through Independent Publishers Group (IPG). Case and bulk preorder reservations will be available through Military Family Books  beginning July 1, 2021.