Molinari Entertains at Curiosity & Co., December 9, 2022
December 9, 2022 at 6:00 pm

-

9:00 pm

EST
Settle in for a delightful evening of reading, laughter, and conversation with Lisa Smith Molinari, author of the multiple award-winning, hilarious memoir The Meat and Potatoes of Life: My True Lit Com.
"A Closer Look: Lisa Smith Molinari Author Talk" takes place Friday, December 9, 2022 at 6 PM Eastern at Curiosity & Co. bookstore and wine shop, 14 Narragansett Ave, Jamestown, RI. The event is free and open to the public. Capacity is limited to 40 people, with reservations for the first 25 seats available on the store's website. RSVP strongly recommended.
Food and drink will be available for purchase, including a special wine pairing to go with Lisa's book. Following a mix and mingle, Lisa will perform comedy and humor readings, followed by book sales and signing.
Lisa's memoir is a witty and engaging look at her transition from practicing attorney to Navy wife and mother of three. A vivid writer and incredible storyteller, Lisa uses humor and wit to navigate the triumphs and challenges of special-needs parenting, military life, middle-aged romance, and those tricky moments when the best you can do is eat a can of chocolate frosting on the laundry room floor.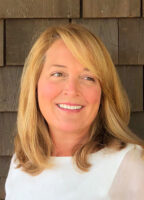 Lisa Smith Molinari is an award-winning syndicated columnist and speaker. Her hilarious memoir The Meat and Potatoes of Life: My True Lit Com, about her life as a Navy wife and mother of three, has won numerous humor book awards. Lisa wrote "Secrets of My Success" in Stories Around the Table: Laughter, Wisdom, and Strength in Military Life to help military spouses not feel guilty (like she did) about managing a military family, rather than pursuing a career.
Details
Date:

December 9, 2022

Time:

6:00 pm - 9:00 pm

EST