(St Paul, MN, May 18, 2021) — Elva Resa Publishing, an independent publisher specializing in books for and about military families, is pleased to introduce military spouse author Laura Briggs. Laura's book Remote Work for Military Spouses: Find and Grow Your Meaningful Mobile Career has been slated for release on August 9, 2022. The practical guide helps military spouses define their remote work goals, land the right job, handle stress, and grow their career.
According to Blue Star Families, nearly a quarter of military spouses are unemployed and 31 to 53 percent report being underemployed, meaning they may be overqualified, underpaid, or underutilized in their current role.
"Military spouses often have to put their careers on pause or exit a job they love due to a PCS, caregiving, or deployment," says Laura. "I had to pivot my career quickly due to my husband's active-duty status in the Navy. Working remotely allowed me to remain employed through nine separate moves. It's my hope that the remote work revolution will enable more military spouses to find meaningful employment."
First Lady Dr. Jill Biden has prioritized military spouse employment and entrepreneurship within the Joining Forces White House initiative that supports military and veteran families, caregivers, and survivors. A recent communication states that "Joining Forces will work with government at all levels and the nonprofit and private sectors to mitigate these challenges and drive economic opportunities. We will work with employers to create more flexible, transferable, and remote job opportunities for military spouses, as well as increasing resources for those interested in entrepreneurial endeavors."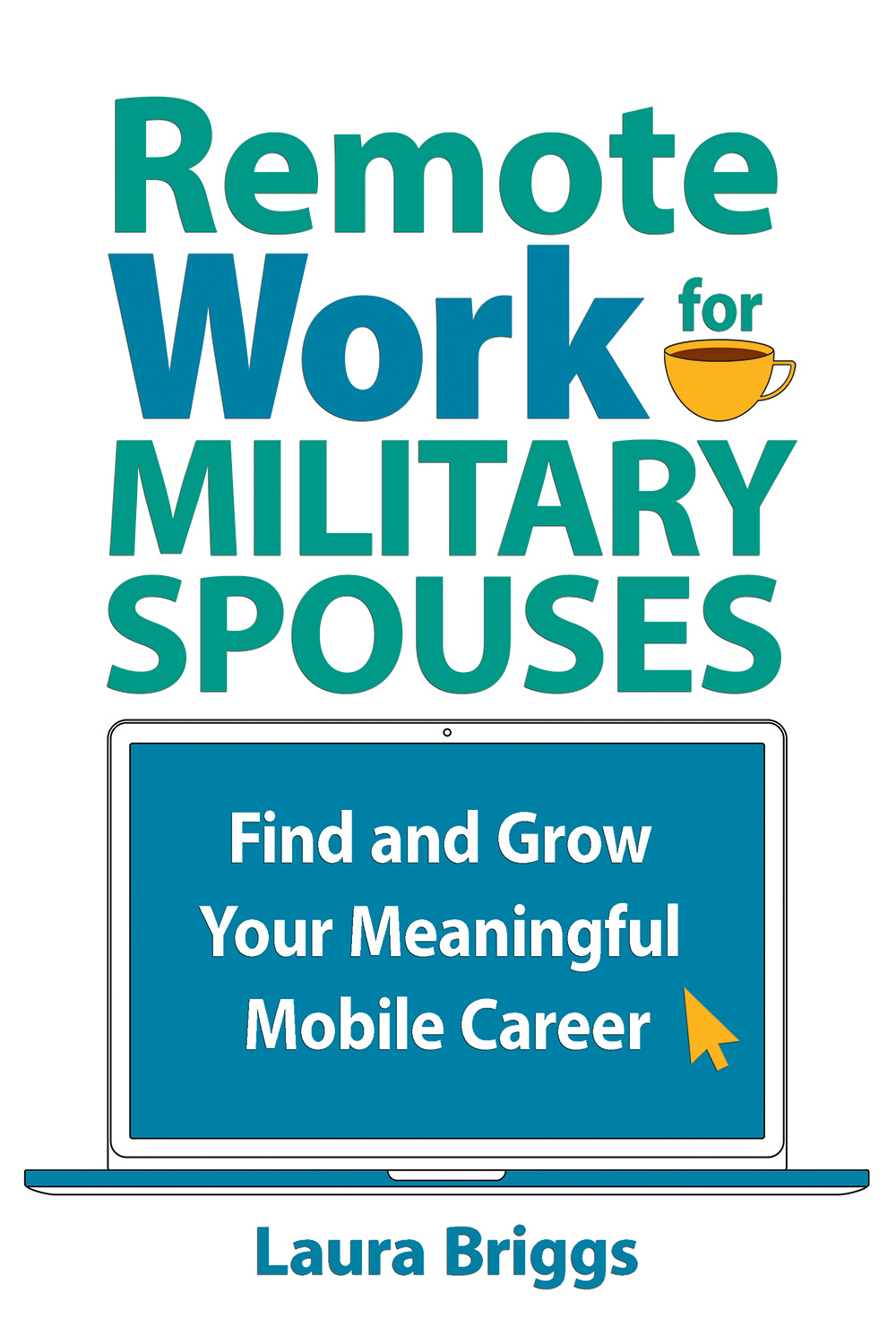 In Remote Work for Military Spouses, Laura offers a road map for military spouses looking for career continuity, financial stability, and fulfilling work amidst their mobile military lifestyle. Military spouses will learn how to decide if remote work is the right fit, how and where to search for remote positions, ways to adjust their application materials to reframe resume gaps and military affiliation, strategies to pivot and adapt after landing a remote job, how to create a professional development plan to grow a meaningful mobile career, and more.
"Spouses have so many questions around finding, applying for, interviewing for, and negotiating job offers. Many are nervous about resume gaps or the perception that they'll just leave in a few years, leading employers to choose someone else even when the spouse is highly qualified," says Laura. "It's my hope that spouses will be able to use this resource to navigate the world of remote employment to not just find a job that works for their lifestyle, but one that supports their professional development in an environment where they can thrive."
Laura Briggs is a digital marketing expert, freelance writer, and the founder of Operation Freelance, a national nonprofit teaching military spouses how to break into freelancing. Passionate about connecting military spouses with meaningful career options no matter where they live, Laura is also a two-time TEDx speaker and the author of The Six Figure Freelancer and How to Start Your Own Freelance Writing Business.
###
ELVA RESA PUBLISHING LLC is an independent publisher based in St. Paul, Minnesota, with a mission to make a positive difference in people's lives. Its primary imprint specializes in books for and about military families. ElvaResa.com, MilitaryFamilyBooks.com
MEDIA: Please contact Elva Resa PR at 651-357-8770 or pr[@]elvaresa.com.
Author bio and headshot: https://elvaresa.com/author-artist/laura-briggs/
Remote Work for Military Spouses: Find and Grow Your Meaningful Mobile Career (978-1-934617-65-6) is scheduled for release August 9, 2022.
Military bulk preorders will be available through Military Family Books distribution.