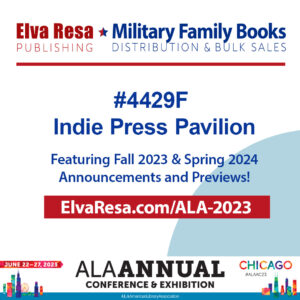 We look forward to talking with you at the 2023 ALA Annual Conference & Exhibition in Chicago, June 23-26, 2023!
You can find us at Kiosk #4429F in the Independent Publishers Caucus (IPC)/PubWest Indie Press Pavilion, near the Diversity Pavilion, EBSCO, and University Press area (map).
We're excited to share our featured Fall 2023 and Spring 2024 titles with you!
Please also visit our Books page to see the variety of resources Elva Resa publishes by, for, and about military families. Elva Resa is distributed by Military Family Books (print) and IPG Digital (ebook/audio). You may also order from your favorite wholesaler or direct.
Subscribe to Elva Resa's enews.
Connect on Social Media: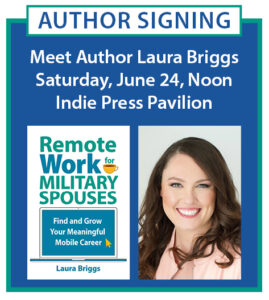 Meet Laura Briggs, author of the award-winning Remote Work for Military Spouses: Find and Grow Your Meaningful Mobile Career. Laura will be available to sign copies of her book at noon on Saturday, June 24, in the IPC Indie Press Pavilion.