Seasons of My Military Student: Practical Ideas for Parents and Teachers won Gold in the education category at the 2019 IBPA Benjamin Franklin AwardsTM, announced during a gala ceremony April 5, 2019 in Chicago, Illinois. Given by the Independent Book Publishers Association for excellence and innovation in publishing, the award is regarded as one of the highest national honors for independent publishers. Elva Resa is the leading independent publisher of resources for and about military families.
"The timing of this award was particularly meaningful during April, Month of the Military Child," says Karen Pavlicin-Fragnito, publisher at Elva Resa.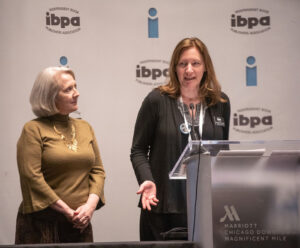 Accepting the award, Karen talked about the impact of frequent moves on the education and well-being of children in military families.
"Military kids move frequently, adjusting each time to new curriculum and education requirements, as well as new friends and teachers in a new community," she said. "This book helps parents and educators understand the Seasons of TransitionTM military kids go through and the kind of support these students need as they transition from school to school."
The book was also named a finalist in the Midwest Book Awards, hosted by the Midwest Independent Publishing Association.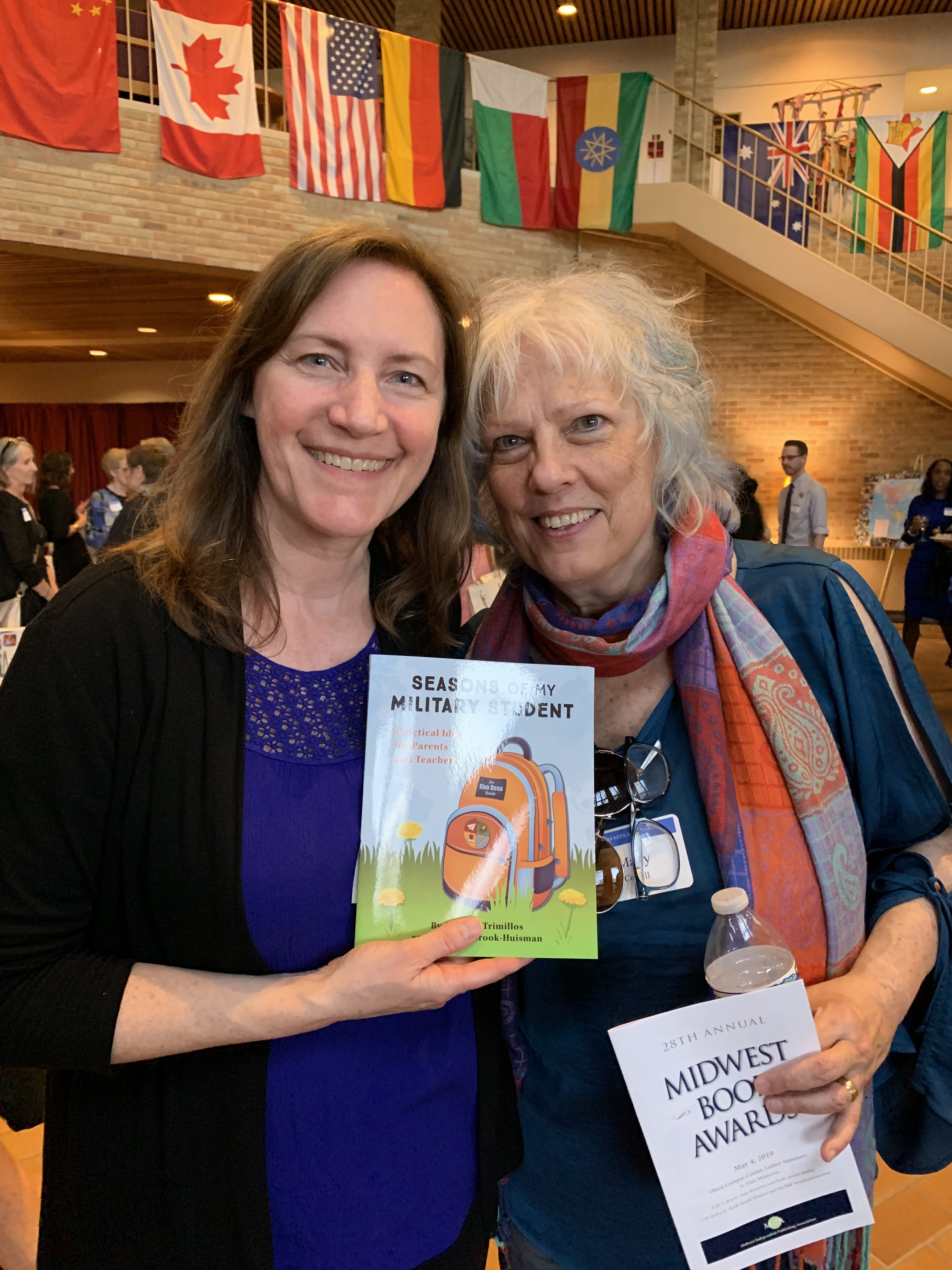 As well as gaining recognition in the publishing industry, Elva Resa is well respected in the military community, having served and supported military families for more than twenty-two years.
Andria Williams, editor of Military Spouse Book Review, calls Elva Resa a "big-hearted power-house of a press" for its books and resources for military families. Seasons of My Military Student, says Andria, offers "outstandingly warm, perceptive, and practical suggestions for making transitions as rewarding as possible for our military kids."
One resource emphasized in the book is the Military Interstate Children's Compact Commission (MIC3). The commission administers the Interstate Compact for Educational Opportunity for Military Children, created to address the differing educational requirements military-connected students navigate with each move. For example, enrollment ages, graduation requirements, and special education services vary from state to state and district to district.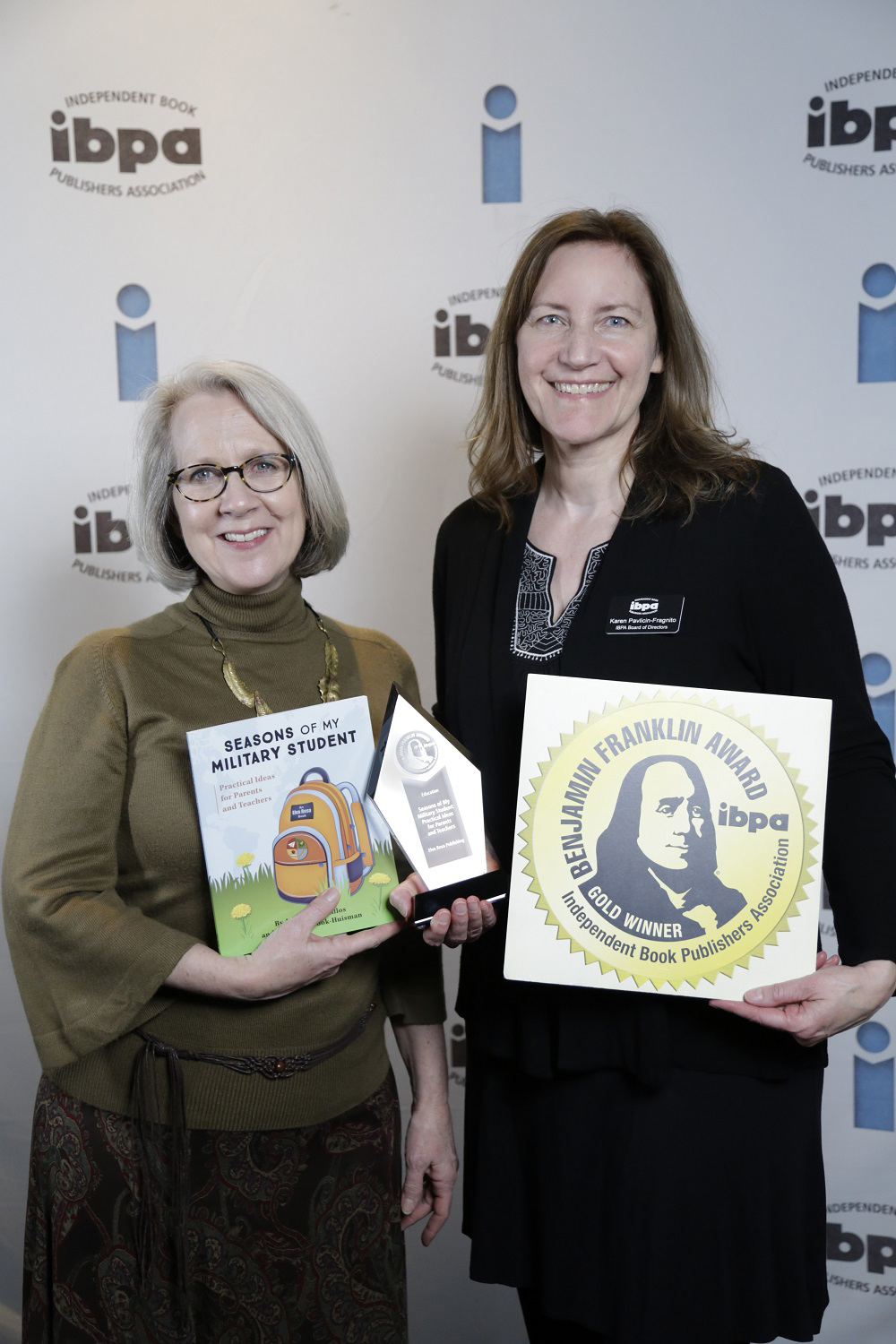 "The compact has provisions that can help minimize the educational impact of changing schools for military kids," says Terri Barnes, Elva Resa's senior editor, who also attended the awards ceremony in Chicago. "It's important for parents and educators to have an understanding of the compact. We worked with MIC3 to be sure Seasons would clearly and accurately explain the compact and how to employ it."
Karen closed her award-acceptance remarks with a personal thank you to the core team involved in the book's creation, sharing with gala attendees: "I first wanted to create this book seven years ago, but I had to wait for the world to be ready for it: for national organizations who advocate on behalf of military kids to make in-roads with laws and regulations; for the right authors—Amanda Trimillos and Stacy Allsbrook-Huisman—with military life experience as parents and teachers; for our editor—Terri Barnes—who is a military daughter and spouse, and raised three military kids; and for our designer—Brenda Harris—whose creativity gave us this wonderful book cover. … It's been worth the wait."
Seasons of My Military Student is available in softcover and ebook from MilitaryFamilyBooks.com, Amazon.com, and other booksellers. A free book club discussion guide is also available.