NEW BOOK RELEASE
Memoir of Survival Inspires Intentional Living.
Against the odds, Chris Stricklin and Joel Neeb are survivors. Chris ejected from the F‐16 he was piloting during a Thunderbirds airshow; Joel was diagnosed with a rare and often fatal cancer. Both men wanted something good to come from their experiences, and together they wrote Survivor's Obligation: Navigating an Intentional Life, which releases October 1, 2019, from Elva Resa Publishing.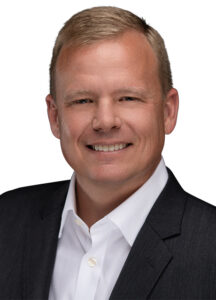 The day before Chris's ejection, or the day before Joel's cancer diagnosis, each would have described himself as happy and successful. Both were United States Air Force Academy grads, flight school standouts who went on to break the sound barrier and fly in combat. Each had proud accomplishments, personally and professionally.
After their traumatic experiences, they viewed life and their accolades very differently. In Survivor's Obligation, Chris and Joel tell their real‐life stories and how those experiences transformed the way they live.
"There's a clarity of purpose that comes when the focus of life is reduced to the essentials," says Joel. "When you strip away all the noise, all the daily frustrations, and selfish pursuits, what remains is what will endure to the end of our lives—the only things that ever should have mattered anyway."
In the book, Chris and Joel write about translating their new perspective and purpose into intentional living and decision‐making. Beginning with the natural questions that follow a traumatic experience or loss, the authors also reveal their process of healing through gratitude, growth, and giving.
The coauthors share their individual messages and insights about intentional living as they travel and speak around the country to leaders of business, charitable, and civic organizations.
"You don't need to have survived a life‐threatening situation to discover what's most important to you," says Chris. "Our stories are extreme, but the lessons we learned can help people who are survivors of many life challenges."
Chris and Joel say they did not feel remorse, as some do after a near‐death experience, but instead feel a greater responsibility to share their journey and to inspire others to live intentionally.
"Instead of survivor's guilt, we have a survivor's obligation to live our best lives and to share what we've learned," says Joel. "We owe it to those who didn't survive, to our loved ones, and to ourselves to become everything we were made to be."
About the Authors
Chris Stricklin is an award-winning leadership author and speaker, and president of Dunn University, where he leads recruitment and training for Dunn Investment Co. A former fighter pilot, Chris retired after twenty-three years as an active duty officer with the U.S. Air Force. Chris and his wife, Terri, live in Chelsea, Alabama. They have four children, Zach, Beth, Aubree Lu, and Andy
Joel Neeb is CEO of Afterburner, Inc. His team of former fighter pilots, Navy SEALs, and Army Rangers offers leadership and team-building strategies for Fortune 100 companies and professional sports teams. A former fighter pilot, Joel competes in international sports events. Joel and his wife, Marsha, live in Atlanta, Georgia, with their children, J.J., Jace, and Makenna.
###
ELVA RESA PUBLISHING LLC is an independent publisher based in St. Paul, Minnesota, with a mission to make a positive difference in people's lives. Its primary imprint specializes in books for and about military families. ElvaResa.com, MilitaryFamilyBooks.com
MEDIA: Please contact Elva Resa PR at 651-357-8770 or pr[@]elvaresa.com
Title: Survivor's Obligation: Navigating an Intentional Life
Authors: Chris Stricklin and Joel Neeb
Publisher: Elva Resa Publishing
Publication Date: October 1, 2019
ISBN: 978‐1‐934617‐47‐2
Format: 6″ x 9″ Hardcover, 128 pages
Retail Price: $26.95
More information and cover images: Elvaresa.com/book/survivors-obligation