Missouri Secretary of State Jay Ashcroft will receive the proclamation of Missouri as the first POW-MIA State designated by the Jefferson Barracks POW-MIA Museum on September 20, 2019, said museum director Paul Dillon. The ceremony on POW-MIA Recognition Day is set for 1 PM Central at Jack C. Taylor Hall at the Soldiers Memorial Military Museum in St. Louis, Missouri.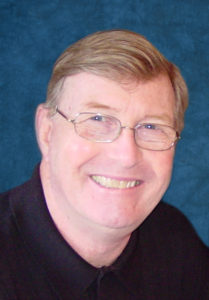 Dillon, illustrator of N is for Never Forget: POW-MIA A to Z, said the official POW-MIA State designation recognizes the Missouri legislature's passage of a measure directing state locations to fly the POW-MIA flag along with the American flag.
Colonel Brian Pearl, head of the European-Mediterranean Directorate of the Defense POW-MIA Accounting Agency (DPAA), is the featured speaker for the ceremony. The mission of DPAA is to recover missing personnel who are listed as prisoners of war or missing in action, from all past wars and conflicts and from countries around the world.
Museum representatives will present both Ashcroft and Pearl with a copy of N is for Never Forget and a challenge coin from the Jefferson Barracks POW-MIA Museum.
In addition, the museum will present the family of Captain Bernard Plassmeyer with a replica of the A4 Skyhawk Plassmeyer flew in Vietnam. A member of Marine Attack Squadron 311, Plassmeyer was declared missing in action on September 11, 1970. The aircraft replica was created by Tom Bogacki.
Additional Resources
Video: A conversation about N is for Never Forget: POW-MIA A to Z with author Nancy Polette and illustrator Paul Dillon
More about the book: N is for Never Forget: POW-MIA A to Z
More about Nancy Polette and Paul Dillon
More about the museum: Jefferson Barracks POW-MIA Museum